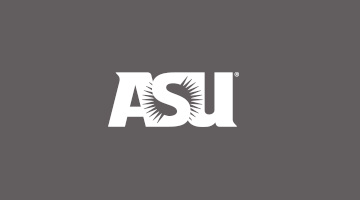 ASU students awarded Dept. of State's Gilman Scholarship to study abroad
We are pleased to announce the list of students below from ASU are 19 of 1,201 American undergraduate students from 363 colleges and universities across the United States selected to receive the prestigious Benjamin A. Gilman International Scholarship to study or intern abroad during the summer and fall of 2018. The complete list of students who have been selected to receive Gilman Scholarships this term, including students' home state, university and host country, is available on the website: gilmanscholarship.org. 
Gilman Scholars receive up to $5,000 to apply towards their study abroad or internship program costs with additional funding available for the study of a critical language overseas. The Gilman Scholarship supports American undergraduate students of limited financial means to study or intern abroad and, since 2001, has enabled more than 25,000 outstanding Americans of diverse backgrounds to engage in a meaningful educational experience abroad. The program has successfully broadened U.S. participation in study abroad, while emphasizing countries and regions where fewer Americans traditionally study.
The late Congressman Gilman, for whom the scholarship is named, served in the House of Representatives for 30 years and chaired the House Foreign Relations Committee. When honored with the Secretary of State's Distinguished Service Medal in 2002, he commented, "Living and learning in a vastly different environment of another nation not only exposes our students to alternate views, but adds an enriching social and cultural experience.  It also provides our students with the opportunity to return home with a deeper understanding of their place in the world, encouraging them to be a contributor, rather than a spectator in the international community."
The Gilman Program is sponsored by the U.S. Department of State's Bureau of Educational and Cultural Affairs and is supported in its implementation by the Institute of International Education (IIE). 
Summer 2018
| | | |
| --- | --- | --- |
| Ayleen Mokbel | Spain | $          3,000 |
| Grant Logan | China | $          3,000 |
| Junkee Ahn | South Korea | $          3,000 |
| Andy Anaya | Germany |  $          1,500 |
| Azzam Almouai | New Zealand | $          3,000 |
| Gerardo Moceri  | Italy | $          4,500 |
| Lesly Gordillo | Peru | $          3,500 |
| Ricky Nelson | Peru | $          2,500 |
| John Johnson | Kyrgyzstan | $          3,500 |
| Joana Sotelo | Ireland | $          3,000 |
| Dana Martin | Italy | $          3,000 |
| Alberto Cardona | Colombia | $          2,500 |
Fall 2018
| | | |
| --- | --- | --- |
| Lerman Montoya | Morocco | $          1,000 |
| Micah Kyler | India | $          3,500 |
| Christopher Frias | Spain | $          3,500 |
| Adam Wheelock | France |  $          3,500 |
| Tasheena Shay | South Korea | $          3,000 |
| Karina Alonso | Thailand | $          3,500 |
| Haidyn Bulen | Spain | $          2,000 |