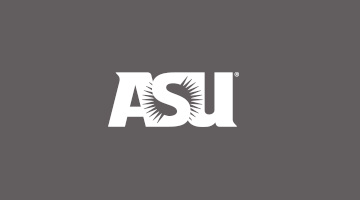 Faculty: Learn About Semester Faculty-Directed Programming -- All Campuses
ASU Faculty: join us at one of our 10 information sessions on how you can become one of the pioneering faculty members for this new type of study abroad model. 
ASU offers over 80 high quality faculty-directed summer programs abroad, globalizing and enhancing our undergraduate student experience.  Previously, we have not had a framework to allow comparable programming during fall and spring semesters. In effort to further internationalize ASU's curriculum and undergraduate experience and make ASU a national leader in study abroad, we want to encourage ASU faculty and their units to develop excellent and innovative semester programs for their majors. Importantly, semester programs allow students to utilize their financial aid and scholarship package, allowing a greater diversity of our students using financial aid to participate. 
We are encouraging the departments and schools to work with the ASU Study Abroad Office staff to develop plans and proposals for A, B, or C session study abroad programs, or to propose any other models that make pedagogical/practical sense.  We can also talk about the details for summer 2016 faculty-directed programming as well.
ASU faculty and staff members are invited to come learn more about the possibilities for new semester faculty-directed programming.  The following dates in January and February 2016 are for any interested ASU faculty and staff:
POLYTECHNIC CAMPUS
Tuesday, January 19, 2016, 2-3 pm, PRLTA 214; RSVP here by 1/17/2016
Monday, February 8, 2016, 9:30-10:30 am, PRLTA 239; RSVP here by 2/6/2016
WEST CAMPUS
Tuesday, January 26, 2016, 9:15-10:15 am, CLCC 113; RSVP here

 by 1/24/2016

Wednesday, February 10, 2-3 pm, SANDS 203; RSVP here

 by 2/8/2016
DOWNTOWN CAMPUS
Wednesday, January 27, 2016, 1:30-2:30 pm, UCENT 261; RSVP here by 1/25/2016

Thursday, January 28, 2016, 9:30-10:30 am, CRONK 124; RSVP here by 1/26/2016
TEMPE CAMPUS
Terms to be discussed as it relates to study abroad programming options:
Spring 2017: session A, B, or C; spring break; end of term before summer
Summer 2017: 2-8 weeks during the summer
Fall 2017: session A, B, or C; end of term before the winter holidays 
 
If you have any additional questions or one of these times does not work for your schedule, you may directly contact Adam Henry, Director, at 480.965.0425 or Adam.Keith.Henry@asu.edu