Why YOU Should Participate in a Global Education Program
Global Education programs provide an opportunity for you to develop a valuable skill set that can give you an advantage in your professional career and personal enrichment by:
Exposing you to unique health environments and differences in the human condition worldwide;
Expanding your knowledge of culturally specific health approaches;
Challenging you to adapt and persevere under sometimes difficult and harsh social and cultural circumstances;
Improving your language and cross cultural skills for effective communication across populations;
Enhancing your portfolio of experience through the kinds of hands-on research and community-based opportunities you will need to compete and succeed in today's challenging health professions admissions process.
A Message from the College of Health Solutions
"Study abroad is an excellent opportunity for students to experience unique cultures, systems (including health care), and perspectives. Studying abroad is one of the best college experiences a student can have, because it challenges them to grow personally, professionally, and academically. It is also a fantastic way for students to get to know their professors. If a student has the opportunity to embark on a meaningful study abroad experience, I highly recommend them to seize the chance."
- Nate Wade

, Senior Director of Pre-Health Advising     
When to Participate in a Global Education Program
General Advice
Meet With Your Academic Advisor
Meet With the Global Education Office
Research Your Funding Options
"This program provided me the ability to further my knowledge on sports medicine in another country. Everything they do in Australia is completely different from how we handle athletics in the states. I will always be able to carry what I have learned with me on this trip throughout my career."
- Participant on the 2017 Sports Nutrition and Exercise Immunology in Australia program
Recommended Programs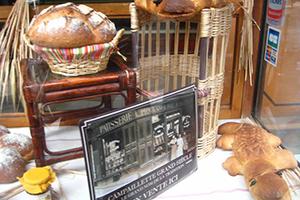 Program Type: Faculty-Directed
Available Terms: Summer
Country: France
Unique Features: France is not only known for its beautiful landscapes and historic places, but also for its unique culture of food which is unparalleled in any other region of the world. As such, this program focuses on the intersections of food, culture and health. Students on this program will be exposed to the origins of the French diet and cuisine, rural and urban food systems and dietary globalization. This program is centered in central Paris and includes excursions to Reims, Versailles and Normandy.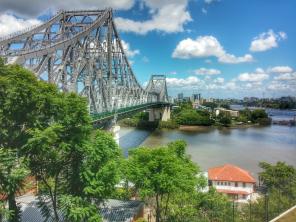 Program Type: Faculty-Directed
Available Terms: Summer
Country: Australia
Unique Features: Round out your CHS internship experience by completing it abroad in Australia! Spend 18 days engaging with health and wellness professionals Down Under to compare and contrast U.S. health programs and care with Australia's services, which are universal and private healthcare system based. This professional adventure will allow you to learn about healthcare programs, shadow a variety of health professionals in yours and related fields, tour facilities and decipher public health impact of a variety of programs. In addition, experience the incredible culture, geography and cuisine that Australia has to offer with organized excursions and site visits!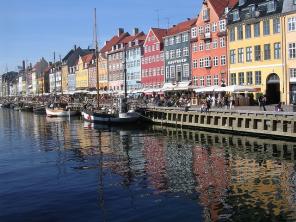 Program Type: Faculty-Directed
Available Terms: Summer
Countries: Iceland, Denmark, Sweden, Norway
Unique Features: Food, culture and healthcare related academic lectures and visits.Comparison of health care and food availability in Scandinavia, specifically with the Sami culture to their hometown environment, will allow students to understand the impact of health care and food in various cultural aspects (religion, ethnicity, availability). This allows students to develop empathetic and practical guidance to patients or clients in their chosen careers.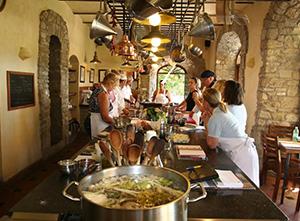 Program Type: Faculty-Directed
Available Terms: Summer
Countries: Italy, Spain
Unique Features: Origins, development, and diversity of food preferences and dietary habits in Spain and Italy. Food patterns and attitudes of Spanish and Italian citizens as compared to U.S. citizens. Development of nutrition and health communication materials for selected target audiences. In-depth study of the Mediterranean Diet, its components and research evidence of its health consequences.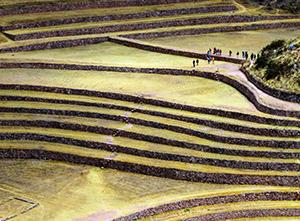 Program Type: Faculty-Directed
Available Terms: Pre-Fall
Country: Peru
Unique Features: In this program we examine Peru's rich history and modern food scene to understand the various ways in which food and culture intersect and shape health and social experiences. Join us as we tour museums and famous archaeological sites, including Machu Picchu; visit with local producers at beach, desert and Andes mountain locations; cook traditional dishes; eat world-class meals at a variety of restaurants; and explore some of the most diverse food markets on the planet. Includes stays in Lima, the culinary capital of Latin America, and Cusco, the capital city of the Inka Empire.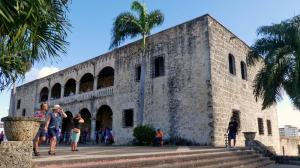 Program Type: Global Intensive Experience
Available Terms: Spring Break
Country: Dominican Republic
Unique Features: Explore the dichotomy between health systems in the Dominican Republic and Haiti and the sociopolitical forces that have led to the evolution of more effective agricultural, sanitation, and health care systems in the DR. Learn specific skills needed by community health educators to develop a practice of advocacy and discover how to make change happen to improve health for individuals and communities through the practice of digital storytelling and policy advocacy.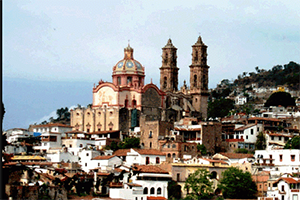 Program Type: Exchange
Available Terms: Academic Year, Calendar Year, Fall, Spring
Country: Mexico
Unique Features: Study at the leading private university in Latin America at Cuernavaca, Guadalajara, Mexico City, Monterrey, or Queretaro. Choose from a large menu of Spanish language acquisition courses, regular university courses in Spanish with local students (advanced Spanish proficiency required), and regular university courses in English with local students. The Monterrey, Mexico City and Guadalajara campuses are the largest, see the highest numbers of international students enroll, and therefore offer the most variety of classes in English.
Key Contacts and Resources