Why YOU Should Participate in a Global Education Program
Global Education programs provide an opportunity for you to develop a valuable skill set that can give you an advantage in your professional career and personal enrichment by:
Exposing you to unique health environments and differences in the human condition worldwide;
Expanding your knowledge of culturally specific health approaches;
Challenging you to adapt and persevere under sometimes difficult and harsh social and cultural circumstances;
Improving your language and cross cultural skills for effective communication across populations;
Enhancing your portfolio of experience through the kinds of hands-on research and community-based opportunities you will need to compete and succeed in today's challenging health professions admissions process.
A Message from the College of Health Solutions
"Study abroad is an excellent opportunity for students to experience unique cultures, systems (including health care), and perspectives. Studying abroad is one of the best college experiences a student can have, because it challenges them to grow personally, professionally, and academically. It is also a fantastic way for students to get to know their professors. If a student has the opportunity to embark on a meaningful study abroad experience, I highly recommend them to seize the chance."
- Carrie Robinson, Executive Director of Student Success 

    
When to Participate in a Global Education Program
General Advice
Meet With Your Academic Advisor
Meet With the Global Education Office
Research Your Funding Options
"This program provided me the ability to further my knowledge on sports medicine in another country. Everything they do in Australia is completely different from how we handle athletics in the states. I will always be able to carry what I have learned with me on this trip throughout my career."
- Participant on the 2017 Sports Nutrition and Exercise Immunology in Australia program
Recommended Programs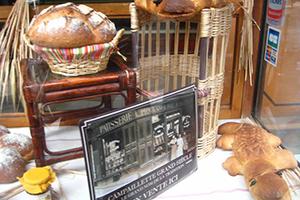 Program Type: Faculty-Directed
Available Terms: Summer
Country: France
Unique Features: France is not only known for its beautiful landscapes and historic places, but also for its unique culture of food which is unparalleled in any other region of the world. As such, this program focuses on the intersections of food, culture and health. Students on this program will be exposed to the origins of the French diet and cuisine, rural and urban food systems and dietary globalization. This program is centered in central Paris and includes excursions to Reims, Versailles and Normandy.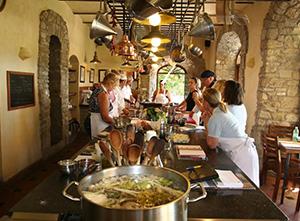 Program Type: Faculty-Directed
Available Terms: Summer
Countries: Italy, Spain
Unique Features: Origins, development, and diversity of food preferences and dietary habits in Spain and Italy. Food patterns and attitudes of Spanish and Italian citizens as compared to U.S. citizens. Development of nutrition and health communication materials for selected target audiences. In-depth study of the Mediterranean Diet, its components and research evidence of its health consequences.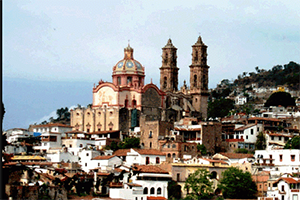 Program Type: Exchange
Available Terms: Academic Year, Calendar Year, Fall, Spring
Country: Mexico
Unique Features: Study at the leading private university in Latin America at Cuernavaca, Guadalajara, Mexico City, Monterrey, or Queretaro. Choose from a large menu of Spanish language acquisition courses, regular university courses in Spanish with local students (advanced Spanish proficiency required), and regular university courses in English with local students. The Monterrey, Mexico City and Guadalajara campuses are the largest, see the highest numbers of international students enroll, and therefore offer the most variety of classes in English.
Key Contacts and Resources