Why YOU Should Participate in a Global Education Program
Professional health education is competitive. Less than 50% of students that apply to medical schools are admitted. There are four applicants for every one seat in physician assistant (PA) programs. We know medical and professional school admissions increasingly focus on students with dedication to community service, so engaging in community activities and research abroad will help any student attempting a health career to create a diverse, accomplished portfolio.
Global Education programs provide an opportunity for you to develop a valuable skill set that can give you an advantage over the competition by:
Exposing you to unique health environments and differences in the human condition worldwide;
Expanding your knowledge of culturally specific health approaches;
Challenging you to adapt and persevere under sometimes difficult and harsh social and cultural circumstances;
Improving your language and cross cultural skills for effective communication across populations;
Enhancing your portfolio of experience through the kinds of hands-on research and community-based opportunities you will need to compete and succeed in today's challenging health professions admissions process.
A Message from the College of Health Solutions
"Study abroad is an excellent opportunity for students to experience unique cultures, systems (including health care), and perspectives. Studying abroad is one of the best college experiences a student can have, because it challenges them to grow personally, professionally, and academically. It is also a fantastic way for students to get to know their professors. If a student has the opportunity to embark on a meaningful study abroad experience, I highly recommend them to seize the chance."
- Carrie Robinson, Executive Director of Student Success 

    
When to Participate in a Global Education Program
General Advice
Meet With Your Academic Advisor
Meet With the Global Education Office
Research Your Funding Options
Kinesiology Student Testimonials
"This program provided me the ability to further my knowledge on sports medicine in another country. Everything they do in Australia is completely different from how we handle athletics in the states. I will always be able to carry what I have learned with me on this trip throughout my career."
- Participant, 2017 Sports Nutrition and Exercise Immunology in Australia program


"The program made me look at the professional world of medicine in a different, more complex way, and the in-class discussions and site visits have added layers of political, social, and historical views that I have never considered."
- Josilynn C., participant of Exploring Science & Medicine Through Art & Literature program
Recommended Programs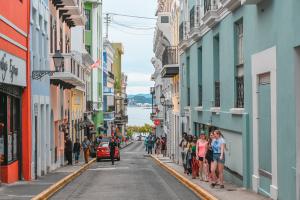 Program Type: Global Intensive Experience
Available Terms: Spring Break
Country: Puerto Rico
Unique Features: Travel to Puerto Rico over Spring break to expand your worldview while you experience a new culture, learn about how people live, grow, and create health and wellbeing in rural communities. Become familiar with the history of the island and the sociological, cultural, political, and economic stressors that isolated and vulnerable communities of Puerto Rico face when seeking and receiving proper healthcare. Work alongside faculty, local volunteers to provide health-supportive home visits, complete biometric assessments, gauge environmental conditions, and understand family relationships in Utuado, Puerto Rico.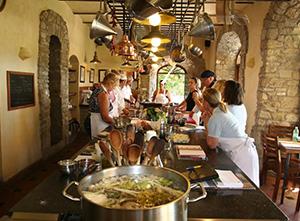 Program Type: Faculty-Directed
Available Terms: Summer
Countries: Italy, Spain
Unique Features: Origins, development, and diversity of food preferences and dietary habits in Spain and Italy. Food patterns and attitudes of Spanish and Italian citizens as compared to U.S. citizens. Development of nutrition and health communication materials for selected target audiences. In-depth study of the Mediterranean Diet, its components and research evidence of its health consequences.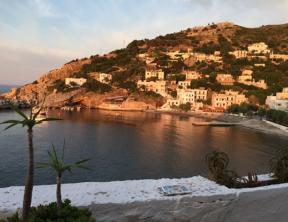 Program Type: Faculty-Directed
Available Terms: Summer
Country: Greece
Unique Features: Study happiness and healthy lifestyles on a small, serene Greek Island. Learn why Ikaria has been designated a Blue Zone, one of the five areas where the greatest percentage of people live into their 100s. Learn directly from the Ikarian centenarians what they consider to be the secrets to happiness, healthy aging, and longevity.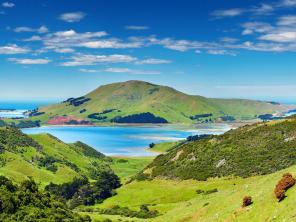 Program Type: Partnership
Available Terms: Fall, Spring
Country: New Zealand
Unique Features: Study at the University of Otago--New Zealand's oldest university. This beautiful campus, located a short walk from Dunedin's Octagon, features a strong research emphasis, and many of its programs focus on nature-related sciences. Popular areas of study at Otago include Microbiology, Biochemistry, Ecology, Botany, and Zoology.
Key Contacts and Resources