x
Error message
Image resize threshold of 10 remote images has been reached. Please use fewer remote images.
Why you should study abroad
Study abroad programs provide an opportunity for you to develop a valuable skill set and have experiences that differentiate you from your classmates by:
Expanding your knowledge on design as an active and dynamic part of many cultures;

Exposing you to unique and diverse cultural environments and differences in the human condition worldwide;

Improving cross cultural skills for effective communication;

Enhancing your portfolio through reflective and engaging course material.
A Message from the Interior Design Program
The study abroad programs at ASU are an opportunity for each participant to grow intellectually and emotionally. You will be able to explore other cultures and appreciate, respect, and value the multiplicity and diversity of the world, experiencing the social and political context of the cities, its historical evolution and its contemporary role in a global economy. Through the understanding of diverse local traditions (like food, music, art, design and social conventions) you will be able to contrast and compare the diversity of approaches existing in contemporary societies. This group experience will also prepare you in understanding the collaboration necessary to solve professional problems we are facing  today in the world of design."
 - Diane Bender, Associate Professor and Interior Design Program Head
 - Jose Bernardi, Associate Professor, Interior Design
Planning Your Program
General Advice
Meet With Your Academic Advisor
Meet With the Study Abroad Office
Research Your Funding Options
Recommended Programs
Although Herberger students can participate in any ASU study abroad program, the following programs are recommended.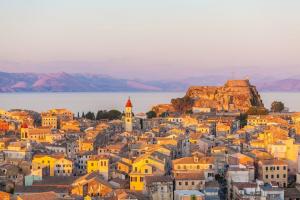 Program Type: Faculty Directed
Available Terms: Summer
Countries: Italy and Greece
Unique Features: Explore the cities, villages, and landscapes of Italy and Greece, from Rome to Athens. Along the way, get "off the beaten path" and experience spectacular natural landscapes, ancient cities and villages, and the various cultural adaptations of humans to the landscape. Focus on developing ways to see, experience, and understand places through a variety of methods such as sketching, collecting, photographing, writing, and wandering--all with the goal of enriching the understanding of cities, landscapes, history, culture, and place.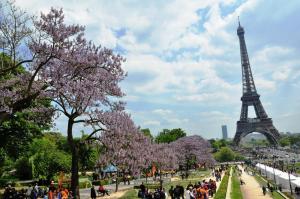 Program Type: Faculty Directed
Available Terms: Summer
Countries: France and Italy
Unique Features: The Design School at ASU offers this program in Austria and France to allow participants to study the relationship between context and design in two European cities: Vienna and Paris. The cities are relevant referential points to all contemporary disciplines of design. The program structure, with guided field trips, seminars, in depth on-site analysis, and individual documentation of findings and reflections through sketchbooks will broaden the participants' perception of design as an active and dynamic part of larger cultural issues.