x
Error message
Image resize threshold of 10 remote images has been reached. Please use fewer remote images.
Why you should study abroad
Study abroad programs provide an opportunity for you to develop a valuable skill set and have experiences that differentiate you from your classmates by:
Exposing you to unique and diverse cultural environments;

Expanding your knowledge and skills in design and related disciplines;

Improving your cross cultural skills for effective communication;

Enhancing your resume and portfolio with the invaluable experience of going abroad
A Message from the Landscape Architecture Program
"I hope you will consider one of the many amazing study abroad programs offered at ASU. International travel has a long-standing tradition as an important component in the education of  artists, authors, and designers. Some well-known examples of creative individuals whose early abroad experience shaped their careers include artist Dale Chihuly, author Virginia Woolf, architect Le Corbusier, and landscape architect Frederick Law Olmsted. The Landscape Architecture Program has been offering summer abroad programs since 1985 being deeply committed to the idea that for creative individuals, abroad opportunities are invaluable in expanding your perspective and life experiences. There may be no better way to feed your creativity than exposure to other ways of building community, living and thinking. Traveling abroad develops greater independence, instills confidence, and feeds the desire for adventure. Exposure to a different culture is an amazing way to both learn about others food, traditions, music, history, etc., while gaining new insights about yourself and your own country. Expanding your perspective of the world increases your ability to imagine new possibilities as a creative individual."
— Joseph Ewan, Landscape Architecture Program Head
Planning Your Program
General Advice
Meet With Your Academic Advisor
Meet With the Study Abroad Office
Research Your Funding Options
Recommended Programs
Although Herberger students can participate in any ASU study abroad program, the following programs are recommended.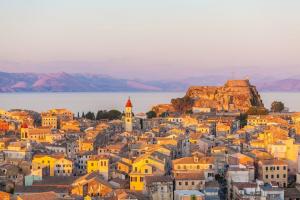 Program Type: Faculty Directed
Available Terms: Summer
Countries: Italy and Greece
Unique Features: Explore the cities, villages, and landscapes of Italy and Greece, from Rome to Athens. Along the way, get "off the beaten path" and experience spectacular natural landscapes, ancient cities and villages, and the various cultural adaptations of humans to the landscape. Focus on developing ways to see, experience, and understand places through a variety of methods such as sketching, collecting, photographing, writing, and wandering--all with the goal of enriching the understanding of cities, landscapes, history, culture, and place.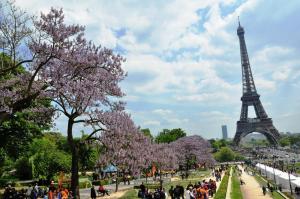 Program Type: Faculty Directed
Available Terms: Summer
Countries: France and Italy
Unique Features: The Design School at ASU offers this program in Austria and France to allow participants to study the relationship between context and design in two European cities: Vienna and Paris. The cities are relevant referential points to all contemporary disciplines of design. The program structure, with guided field trips, seminars, in depth on-site analysis, and individual documentation of findings and reflections through sketchbooks will broaden the participants' perception of design as an active and dynamic part of larger cultural issues.
Key Contacts and Resources
Herberger Institute - Office of Student Success
Map Location: Design South (CDS) room 101
Phone: (480) 965-4495
Helpful Links