x
Error message
Image resize threshold of 10 remote images has been reached. Please use fewer remote images.
Why you should study abroad
Study abroad programs provide an opportunity for you to develop a valuable skill set that can give you an advantage over the competition by:
Expanding your knowledge and skills in the musical arts;

Exposing you to unique and diverse cultural environments and differences in the education of young people around the world;

Enhancing your resume and playing experience by visiting other countries;

Improving your cross cultural skills for effective communication across populations
A Message from the School of Music, Dance, and Theatre
ASU offers many exciting opportunities for study abroad experiences, ranging from a week or two to a semester. Studying abroad allows you to continue developing your skills in your major, along with developing an understanding of other forms of artistic expression in different national and cultural contexts. In addition, you can broaden your view of the world's people as interconnected while also experiencing a city or country from the perspective of those who live there. Since many courses and programs are accepted as ASU equivalencies, with careful planning, you can spend time studying abroad and stay on track to graduation. Please include your advisor and one of the people below in your plans. In many cases, financial aid can be applied to study abroad programs. We encourage you to explore study abroad opportunities and to expand your engagement with arts, people, and the world.
— Constance Furr (Theatre), Margaret Schmidt (Music), Keith Thompson (Dance)
Planning Your Program
General Advice
Meet With Your Academic Advisor
Meet With the Study Abroad Office
Research Your Funding Options
Recommended Programs
Although Herberger students can participate in any ASU study abroad program, the following programs are recommended.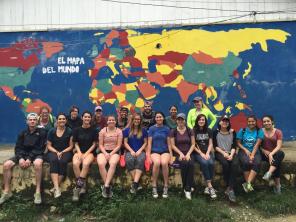 Program Type: Global Intensive Experience
Available Terms: Spring Break
Country: Dominican Republic
Unique Features: This program is designed to offer participants a "taste of Peace Corps." Participants will work to implement high-impact Peace Corps-style projects in Dominican communities. Students will experience a simulation of Peace Corps life in regards to professional work, community engagement, and cultural exchange. A home base is established in Playa Las Canas on the north coast of the Dominican Republic, and students make day trips to nearby community service sites for hands-on learning excursions.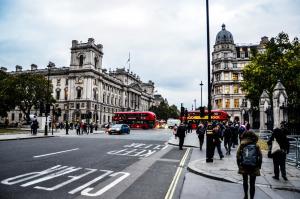 Program Type: Global Intensive Experience
Available Terms: Pre-Fall
Country: United Kingdom
Unique Features: Spend time in London exploring social psychological phenomena fueling the provocative, humorous and tragic behavior and thought processes demonstrated in Shakespeare productions. Participants will visit the Tower of London, the London Eye and the Freud Museum. In addition, students will see plays at the Global Theatre in London and at the Royal Shakespeare Theatre in Stratford-Upon-Avon. Through this program and the exploration of the human psyche, students will learn more about themselves and human nature in general.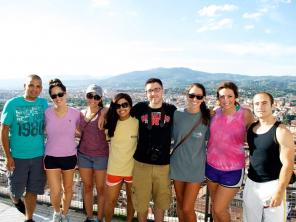 Program Type: Partnership
Available Terms: Summer
Country: Italy
Unique Features: The Florence University of the Arts (FUA) and the Apicius International School of Hospitality (AISH) were founded in 1997 as one of Italy's leading private institutions for higher education. Students can choose between four different summer sessions, and can take back-to-back sessions. Italian language courses are available in beginning through advanced levels of proficiency, and elective courses are taught in English. Students can also choose to participate in an internship.