Molecular Biosciences and Biotechnology (BS)
Why YOU Should Participate in a Global Education Program
Global Education programs provide an opportunity for you to develop a valuable skill set that can give you an advantage over the competition by:
Exposing you to a variety of laws, policies and practices in biology centric environments worldwide;

Expanding your knowledge of how science impacts society in a variety of cultures;

Challenging you to adapt and persevere under sometimes difficult and harsh social and cultural circumstances;

Improving your language and cross cultural skills for effective communication across populations;

Enhancing your portfolio of experience through the kinds of hands-on research, community-based opportunities, or critical thinking learning space you will need to compete and succeed in today's competitive workforce or graduate level programs.
A Message from the School of Life Sciences
"I strongly believe that study abroad provides the opportunity and means to set yourself apart from the pack. I meet with hundreds and hundreds of students who are interested in the health professions. I think professional schools appreciate and are attracted to those students who are willing to get outside their everyday comfort zone. Study abroad provides exposure to different cultures, ways of thinking, and approaching scientific challenges."
- Scot Schoenborn, Associate Director of Academic Services
When to Participate in a Global Education Program
General Advice
Meet With Your Academic Advisor
Meet With the Global Education Office
Research Your Funding Options
SOLS Student Testimonial
"Studying abroad was as much a cultural experience as an academic experience. I learned quite a lot about myself, about people, and about culture. An irreplaceable experience!"
- Ariana Henkel, Biological Sciences Major
Recommended Programs
Although students in any major in the School of Life Sciences can participate in any ASU study abroad program, the School of Life Sciences recommends the following programs.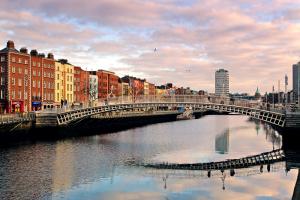 Program Type: Partnership
Available Terms: Academic Year, Fall, Spring
Country: Ireland
Unique Features: Explore the breadth and depth of Irish culture while enhancing your academic studies through integrated study at Dublin City University. Through a wide range of courses, including classes on the topic of Environmental Biotechnology, Human Molecular Genetics, and Plant Biotechnology, and a variety of cultural activities and excursions, this program offers you an immersive and unforgettable international experience.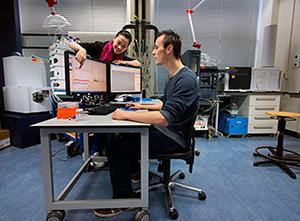 Program Type: Partnership
Available Terms: Fall, Spring
Countries: Multi-Country
Unique Features: EuroScholars is a prestigious study abroad program designed for talented and highly-motivated undergraduate students looking to participate in international research. EuroScholars participants identify an on-going project and join a research team at one of the renowned research universities which make up the EuroScholars Consortium. This is an excellent opportunity to add quality undergraduate research to your resume!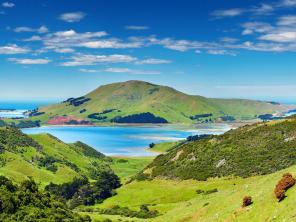 Program Type: Partnership
Available Terms: Fall, Spring
Country: New Zealand
Unique Features: Study at the University of Otago--New Zealand's oldest university. This beautiful campus, located a short walk from Dunedin's Octagon, features a strong research emphasis, and many of its programs focus on nature-related sciences. Popular areas of study at Otago include Microbiology, Biochemistry, Ecology, Botany, and Zoology.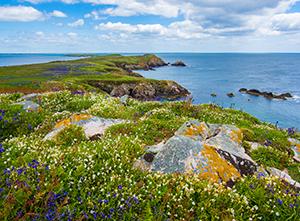 Program Type: Partnership
Available Terms: Academic Year, Fall, Spring
Country: Ireland
Unique Features: UCD is Ireland's largest university with over 1,300 faculty and 30,000 students. UCD is a member of Universitas 21, a global network of leading research institutions, and students can participate in a research project while taking coursework at UCD. This is a great program for students studying Molecular Genetics and Biotechnology, Evolution, or Principles of Microbiology.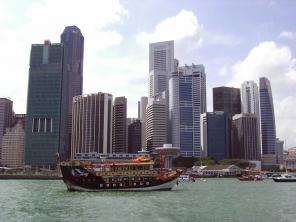 Program Type: Exchange
Available Terms: Academic Year, Fall, Spring
Country: Singapore
Unique Features: A leading global university center in Asia, the National University of Singapore (NUS) offers a global approach to education and research, with a focus on Asian perspectives and expertise. Its transformative education includes a broad-based curriculum underscored by multi-disciplinary courses and cross-faculty enrichment, as well as special programs which allow students to realize their potential. Singapore, which houses populations around the world that coexist together, serves as an excellent learning environment for a student studying Biology.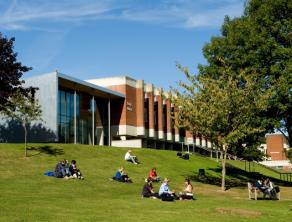 Program Type: Exchange
Available Terms: Academic Year, Fall, Spring
Country: United Kingdom
Unique Features: Located about an hour from London, Brighton--and the University of Sussex--offer everything an ASU student could need. With the top-rated American Studies program in the United Kingdom, and with students making up 10% of the city's population, you can be confident that you will have plenty of time to interact with local and international students. Students at the University of Sussex can study topics such as Evolution, Genetics, Molecular Biology, and Plant Science & Technology.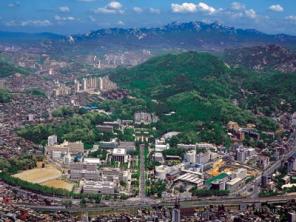 Program Type: Exchange
Available Terms: Fall, Spring
Country: South Korea
Unique Features: Yonsei is the oldest private university in Korea. Living in Seoul, South Korea, students will experience the undeniable heritage and tourism scene: fortresses, temples, shrines, palaces, and ceremonies compete for attention while modern skyscrapers, glitzy shopping malls, and multi-media and entertainment complexes, including the world-famous K-Pop scene around the Itaewon, Jamsil, and Namsan districts capture the imagination. Yonsei offers courses on topics such as Cell Biotechnology and Biology, in addition to many more!