Why YOU Should Participate in a Global Education Program
Global Education programs provide an opportunity for you to develop a valuable skill set that can give you an advantage over the competition by:
Exposing you to unique health environments and differences in the human condition worldwide;
Expanding your knowledge of culturally specific health approaches;
Challenging you to adapt and persevere under sometimes difficult and harsh social and cultural circumstances;
Improving your language and cross cultural skills for effective communication across populations;
Enhancing your portfolio of experience through the kinds of hands-on research and community-based opportunities you will need to compete and succeed in today's challenging health professions admissions process.
A Message from the College of Health Solutions
"Public and population health is an increasingly dynamic and interconnected field. Students benefit directly from time spent working or studying overseas in a way that concretely benefits the rest of their academic and professional career. Study abroad programs allow students to learn firsthand the issues surrounding health and understanding diverse populations in practical ways."
 - Carrie Robinson, Executive Director of Student Success 
When to Participate in a Global Education Program
General Advice
Meet With Your Academic Advisor
Meet With the Global Education Office
Research Your Funding Options
"For the most part, studying abroad was about fulfilling a dream, but I didn't realize the impact it would have on me professionally. The class discussions gave me new insight on contemporary issues and the site visits gave me different experiences I never would have gotten anywhere else. Because of this program, I have gained new confidence both personally and professionally and solidified my passion for medicine."
- Allison S., participant of Exploring Science & Medicine Through Art & Literature program
Recommended Programs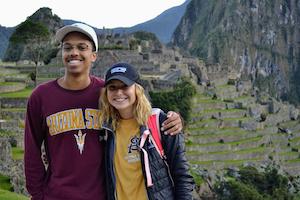 Program Type: Partnership
Available Terms: Spring Session B
Country: Peru
Unique Features: Live in Trujillo, Peru for six weeks--known locally as the capital of eternal spring. In partnership with Vive Peru, visit families to implement community health programs at the household and community level, and visit the Peruvian Andes and Machu Picchu in your free time. Students will stay with host families who will provide all meals during the program, giving students the opportunity to have an immersive cultural experience.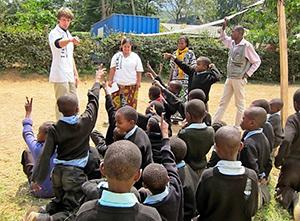 Program Type: Partnership
Available Terms: Summer
Country: Tanzania
Unique Features: Live and work on the side of Mt. Meru in rural northern Tanzania in the beautiful village of Tengeru. The program is focused on rural global health issues and students have a role in addressing gaps in humanitarian needs through service. Students have an incredible opportunity to work in collaboration with the community to facilitate needed discussions about health, as well as develop projects that support the health needs of the community.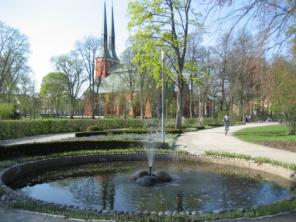 Program Type: Exchange
Available Terms: Fall, Spring
Country: Sweden
Unique Features: This university is the product of a desire to improve the quality, enhance the appeal, and boost the development potential of teaching and research, while at the same time playing a prominent role in the local community. Linnaeus University offers an attractive academic environment characterized by high quality and a competitive portfolio of skills. There are roughly 15,300 full-year students including roughly 900 incoming international students.
Key Contacts and Resources