Why YOU Should Participate in a Global Education Program
Students often cite participating in a Global Education program as the highlight of their academic career and a crucial moment in helping them gain a clearer view of the world, its peoples and the complex challenges facing us all. The School of Human Evolution and Social Change offers a suite of faculty-directed Global Education programs designed to connect students with real-life issues that impact local communities yet transect borders. Whether studying environmental and health issues in Australia or investigating the intertwined nature of food and culture in France, you will see the world as you never have before and come away with memories to last a lifetime.
Global Education programs provide an opportunity for you to develop a valuable skill set that can enhance your overall college experience and prepare you for career and advanced study opportunities by:
Improving cross-cultural

skills for effective communication across populations;

Exposing you to unique health environments and differences in the human condition worldwide;
Developing critical teamwork and problem-solving

skills as you interact with others in an international setting;

Expanding your knowledge of the liberal arts through the lens of different cultures, traditions and

histories;

Networking with students, faculty, and community members internationally with similar interests and goals;
Enhancing your portfolio of experience through the kinds of hands-on research and community-based opportunities you will need to compete and succeed in today's challenging health professions admissions process.
A Message from the School of Human Evolution and Social Change
"Experiencing different cultures and immersing yourself in a new language can be one of the most rewarding experiences not only in your educational journey but in your life as well. Studying abroad is a great marriage between learning the concepts and theories of your degree major in the classroom with the incredible opportunity to experience the customs, museums, landmarks and traditions of your host nation. Studying abroad is a once in a lifetime opportunity, don't miss it!"
- Andy Drotos, Manager of Student and Academic Services
When to Participate in a Global Education Program
General Advice
Meet With Your Academic Advisor
Meet With the Global Education Office
Research Your Funding Options
"Interning abroad in Tanzania gave me the essential experience needed going into the Global Health field. Not only did my experience in East Africa develop me into a professional and allow personal growth, it required me to look at Global Health problems with a deeper understanding of culture, race and ethnicity. These are all skills that I will be able to implement in my future work and research. I feel confident graduating and knowing my experience abroad has set me upon a path for success." 
-Tyler Suran, Global Health Major
Recommended Programs
The School of Human Evolution and Social Change recommends the following programs.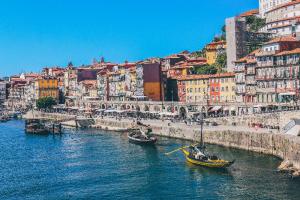 Program Type: Faculty-Directed
Available Terms: Summer
Countries: Portugal, Spain
Unique Features: For 1000 years, people have walked the Camino de Santiago, the Way of St James, in religious pilgrimage, spiritual journey, or cultural exploration. Spend two weeks walking 180 kilometers through Portugal and Spain on the ancient pathways of the Iberian Peninsula, exploring urban centers and seaside villages, and meeting travelers from around the world, while exploring the topics of religion, sustainability, health, and human evolution.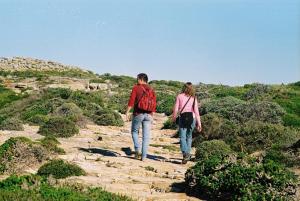 Program Type: Faculty-Directed
Available Terms: Spring Session B
Country: South Africa
Unique Features: South Africa has much to offer about how humans from the present and the past are linked through their relationship to the environment. In this program, students will do research for the Hominins and Habitats Project, visit ancient fossil localities, and see the actual fossils. Students will also explore how migrations and colonization created strife, marginalization and apartheid, and examine freedom fighters' struggle against the apartheid government through an understanding of the life of Nelson Mandela.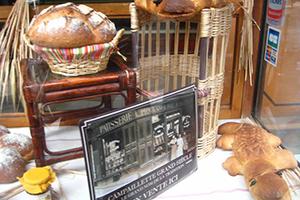 Program Type: Faculty-Directed
Available Terms: Summer
Country: France
Unique Features: France is not only known for its beautiful landscapes and historic places, but also for its unique culture of food which is unparalleled in any other region of the world. As such, this program focuses on the intersections of food, culture and health. Students on this program will be exposed to the origins of the French diet and cuisine, rural and urban food systems and dietary globalization. This program is centered in central Paris and includes excursions to Reims, Versailles and Normandy.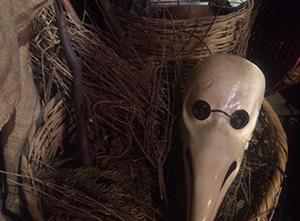 Program Type: Faculty-Directed
Available Terms: Summer
Country: United Kingdom
Unique Features: Study how people lived and died in the past through global health and bioarchaeology. Go on behind the scenes tours of the British Museum and the Museum of London mummy and skeletal collections. Academic visits to the Tower of London and Highgate Cemetery, while walking in the footsteps of deadly diseases (bubonic plague, cholera) and Jack the Ripper, included. Day trips to Stonehenge, Oxford, Hampton Court Palace, and Darwin's personal home.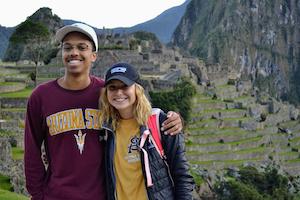 Program Type: Partnership
Available Terms: Spring Session B
Country: Peru
Unique Features: Live in Trujillo, Peru for six weeks--known locally as the capital of eternal spring. In partnership with Vive Peru, visit families to implement community health programs at the household and community level, and visit the Peruvian Andes and Machu Picchu in your free time. Students will stay with host families who will provide all meals during the program, giving students the opportunity to have an immersive cultural experience.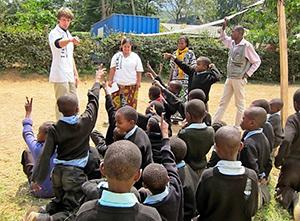 Program Type: Partnership
Available Terms: Summer
Country: Tanzania
Unique Features: Live and work on the side of Mt. Meru in rural northern Tanzania in the beautiful village of Tengeru. The program is focused on rural global health issues and students have a role in addressing gaps in humanitarian needs through service. Students have an incredible opportunity to work in collaboration with the community to facilitate needed discussions about health, as well as develop projects that support the health needs of the community.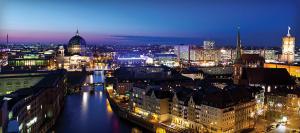 Program Type: Partnership
Available Terms: Fall, Spring
Countries: Argentina, Brazil, Chile, Denmark, Germany, Italy, Spain, South Africa
Unique Features: The Open Campus programs offer Global Health courses taught in English, along with coursework in multiple other disciplines to supplement your study. Each semester is divided into three 6-week blocks; so you have the flexibility to study abroad for 1 block/6 weeks (ASU session A/B), 2 blocks/12 weeks or 3 blocks/18 weeks. Students interested in satisfying the global health study abroad requirement through this program should discuss with their advisor.
Key Contacts and Resources