Innovation in Society, BS, BA
Why YOU Should Participate in a Global Education Program
Global Education programs provide an opportunity for you to develop a valuable skill set that can give you an advantage over the competition and in life in general by:
Expanding your knowledge of different places, cultures, and people
Broadening your horizons not just so that you can learn about new places, but gain important perspectives on where you are from as well
Challenging you to adapt and persevere under sometimes difficult and harsh social and cultural circumstances
Improving your language and cross cultural

skills for effective communication across populations

Enhancing your portfolio of experience through the kinds of hands-on research and community-based opportunities that will help prepare you for the workplace in Arizona, the United States, and abroad
Networking with other students, members of the community and faculty
A Message from the School for the Future of Innovation in Society
"I learned more during the semester I spent in London on a study abroad in my junior year than any other time in my life. My horizons expanded and I began to realize that I was connected to the outside world in ways I had never imagined.  My love of travel continues to this day, but studying abroad opens doors that aren't available to normal travelers. My number one piece of advice to students is to take advantage of study abroad programs."
— Jamey Wetmore, Chair of Undergraduate Programs, SFIS
When to Participate in a Global Education Program
General Advice
Meet With Your Academic Advisor
Meet With the Global Education Office
Research Your Funding Options
SFIS Student Testimonial
"Studying abroad in Cuba was truly a once-in-a-lifetime opportunity to learn in such a fascinating iconic country and island. This opportunity gave me the chance to completely immerse myself in another culture where I learned invaluable lessons from the Cuban people on how to persevere in the midst of changing political, social, and economic climates.
Studying abroad in Costa Rica granted me an intimate look into the rainforest where I was able to directly apply my conservation biology studies. It was a distinct opportunity to study in an incredibly rare and beautiful part of the world. I also experienced the kind and humble nature of the Costa Rican people and learned from their "planet over profit" mindset and culture.
Studying abroad is truly such a unique opportunity that everyone should take advantage of. It gives you a "behind-the-scenes" look of another country and culture coupled with an incredible amount of learning, risk taking, and growth. Studying abroad helps students make connections to what they learned in the classroom and apply it to the real world, all the while making new friendships and having life changing experiences. We should all let the world become our classroom!"
- Monique H., participant of Cuba: Past, Present, and Future and Learning from Nature: Environment, Sustainability, and Culture
Recommended Programs
Although students in any major in the School of Social Transformation can participate in any ASU study abroad program, the School Social Transformation recommends the following programs.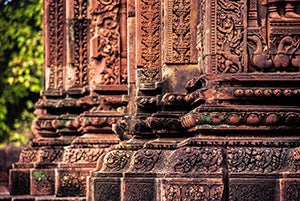 Program Type: Faculty-Directed
Available Terms: Summer
Countries: Cambodia, Vietnam
Unique Features: This program explores economic, political, and cultural survival in the face of human and natural challenges, by experiencing a region that has witnessed the rise and fall of civilizations, change and resilience. We will see firsthand how rising sea levels affect Cambodia and Vietnam and how adaptation strategies, both new and ancient, can help solve flooding challenges.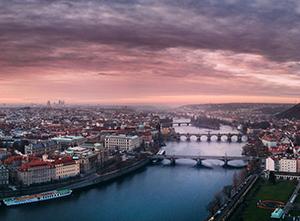 Program Type: Faculty-Directed
Available Terms: Summer
Country: Czech Republic
Unique Features: The Sun Devils in Prague: Internship (English-Speaking) and Study Abroad Program is unlike any other study abroad opportunity at ASU. Students are placed in custom-selected professional internships based on their own industry preferences, career goals, skills, and academic background.  Additionally, students participate in a customized application-oriented experiential curriculum designed around international organizations, globalization, and sociocultural immersion, with the Czech Republic, Central Europe and the EU as their classroom. This program is open to all majors across the university.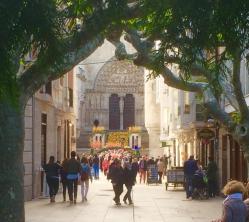 Program Type: Faculty-Directed
Available Terms: Summer
Country: Spain
Unique Features: Students will travel to Spain where they will take part in service projects such as teaching English to the community, volunteering at a local school, leading educational activities for seniors, refugees, and children, assisting with recreational programs for individuals in wheelchairs, helping deaf children, and serving at a local environmental organization. Students will also take an excursion to San Sebastian. Build your resume helping the community while learning about civic engagement and social issues that apply to all majors.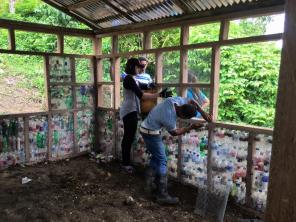 Program Type: Global Intensive Experience
Available Terms: Post-Spring
Country: Dominican Republic
Unique Features: Join us in the Dominican Republic! Students on this program will connect with the Peace Corps community to get a "taste of the Peace Corps." They will help to implement ecologically sustainable projects in rural areas, engage with leaders working on community development projects, and participate in a site visit to a current Peace Corps Volunteer. Visit a Haitian batey and snorkel in blue waters. Students will write a project proposal based on their experience during Session B online.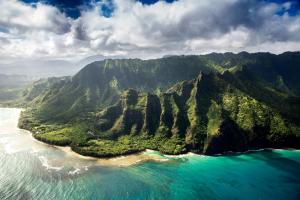 Program Type: Global Intensive Experience
Available Terms: Post-Spring
Country: United States
Unique Features: This program is intended to give students an in-depth look at building a functional sustainable energy system on the Big Island of Hawaii. The state of Hawaii has recently set a goal of developing a 100% renewable energy grid by 2045. This goal will make Hawaii a real-world laboratory for developing a sustainable energy system in an island setting. Students will visit and engage with energy stakeholders in Hawaii and evaluate Hawaii's energy resources and energy policy options.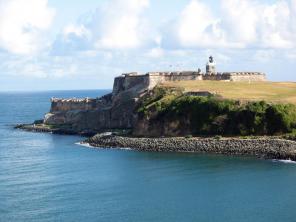 Program Type: Global Intensive Experience
Available Terms: Spring Break
Country: Puerto Rico
Unique Features: While enjoying the cultural attributes of this Caribbean island, we will focus on the socio-technical aspects of the island's energy system, both historically, and post Hurricane Maria. We will be based in Mayaguez, at the University of Puerto Rico. We will travel daily to several locations to observe artifacts from the electrification of the island, the destruction from the hurricane in 2017, and its re-building, comparing the old system with efforts to transition to a renewable and more resilient system.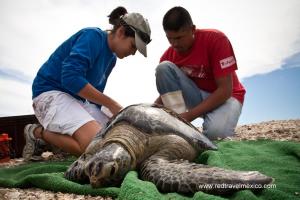 Program Type: Global Intensive Experience
Available Terms: Spring Break
Country: Mexico
Unique Features: Examine emerging topics in marine conservation, using Baja California, Mexico (BCS) as a case study. We will focus on the integration of science, practice, socioeconomics, and culture in the context of fisheries, ocean conservation, and coastal livelihoods at BCS, which is known for its rich diversity of fisheries, flora and fauna, and deep cultural connections with marine resources. Topics will include fisheries and aquaculture, responsible ecotourism, marine megafauna ecology and conservation, and the development of innovative fisheries conservation technologies.